I
f

you, or someone you know, is interested in joining the church, please speak to me or email Rev. Brad    
---
The Great Toilet Paper and Tissue Challenge # 2 Yes, you read this right!  In the Fall of 2018, all AMS groups across PEI were given a challenge to donate toilet paper, tissue and other personal items to the "Gifts From the Heart" Mission, which is based in Charlottetown. This Mission, which was begun by and is run by Betty Begg-Brooks, provides, free of charge, household items and clothing to those struggling with low incomes.   Basic personal care items like toilet paper and tissues are often unattainable luxuries to people struggling just to afford food and shelter for themselves and their children.  Our gifts make a huge difference.  This year, as part of Challenge #2, AMS groups are asking their congregations to consider donating items for this Ministry.  Toilet paper, boxes of tissue, etc. can be dropped off at the church by May 19.  Items will then be picked up and transported to Charlottetown for distribution at the Gift From the Heart's Care Fair, which will be held on May 25. COJ Group thanks you for considering donating to this important Ministry.
---
A new copy of the Camp Kier "needs" list is now available. Pick up a copy and see if there's anything on the list you may be able to provide. Our "Sundaes for Camp Kier" Sunday is coming up soon, as is Camp clean-up day. If you can participate in some way to help make the Camp ready for another summer, let us know! ~Circle of Joy.
---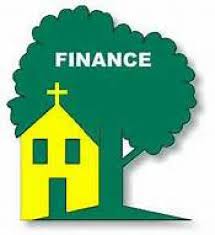 Hello, everyone; Welcome to spring! I'm sure we're all very happy to leave the added expenses of winter behind as well. As at the end of April, we've been fortunate to see an increase in our offerings in the amount of $1,791.20 over last year, and we thank you very much. This has helped to reduce our deficit when compared to 2018. Currently, our 2019 deficit stands at $10,668.15 We continue to appreciate and encourage your support in some upcoming fundraising  vents as we go forward. These events provide much needed additional income for our operating costs. Thank you!
---
I am updating a new list of volunteers for the Meal Ministry. This ministry, which is part of the Pastoral Care, provides and delivers meals to people of our church family who are recovering from medical issues, personal crisis, after surgery or hospitalization. In order to continue with this important ministry, more volunteers are needed. If you wish for your
name to remain on the list or if you wish to help with this Ministry, please sign the Volunteer List in front lobby or contact me, Eileen Targett 436-9661.
---