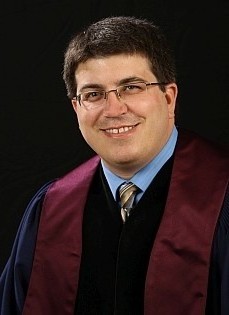 To the Members of Summerside Presbyterian Church:
This year, Session made the decision to have an election of Elders by nomination. Nominations have been received from members of the congregation and Session has approved the nominees as to their eligibility for eldership and their willingness to serve as an elder if elected. We will be pleased to welcome up to three new Elders.
The nominees are: Wendy Gallant, Kathy Anne Haslam and Greg Walker. Their names will be placed on a ballot which will be distributed at a congregational meeting to be held following worship on May 2nd. Ballots will also be distributed to any members who are unable to attend the meeting and who request a ballot from a member of session.
The right of electing of elders is one of the few duties within the life of a congregation which is reserved for those who are professing members of the congregation. (Book of Forms 132.1)
In preparation for voting, please discern prayerfully and vote for the candidates you believe have the gifts to share with the minister in leadership, pastoral care and oversight of the congregation.
Procedure for voting:
✓ Please vote for the names of those you believe should be called to the eldership. You may vote for one, two or all three of the nominees.
✓ Place your ballot in the unmarked brown envelope and seal.
✓ Place the brown envelope in the white envelope marked "Election of Elders" and put your name on the outside of the white envelope.
✓ All ballots are to be deposited in the ballot box in the Foyer, mailed to the church office or given to your Elder and must be received by May 7th.
The envelopes will be opened and the ballots counted in the presence of session members. The envelope with the voter's name will be discarded; then ballots will be examined and counted.
Session will tally the results and admit those deemed to have strong enough support from the congregation to confirm this as a call from God.
With anticipation, we pray that God's wisdom will guide you as you vote and that God's Spirit will confirm the calling in the hearts of those identified by the people of God to exercise leadership in the church.
Together, serving in Christ,
Rev. Bradford Blaikie (Moderator)
Nancy Harvey & Susan Cameron (Session clerks)
---
Good morning everyone!
As many of you know, we have now come out of that 72 hour "red zone" and are back to the original circuit breaker restrictions. This means that we are once again allowed to have religious gatherings of up to 50 people.
In light of this I am very pleased to let you know that we will resume gathering together on Sundays for worship.  At this time we are still only allowed to have one cohort of 50 so you are encouraged to call the office and let us know if you are planning to attend on Sunday. Cheri will be in the office tomorrow morning but you can also leave a message if necessary.  For those who may not be comfortable to gather in-person, I will continue to send out online worship videos.
I hope to see as many of you as possible on Sunday!
Rev. Brad
---
—