March 3 2022
Good afternoon,
I just wanted to share with you some information regarding what's happening at the church over the next several weeks.
LENT
The church's history is full of interesting characters: saints, hermits, protesters, and rebels. Throughout the season of Lent, we will be meeting some of these colourful characters and exploring their different approaches to spirituality… wondering what insights they may have for us, attempting to live faithfully today in the 21st century.  This week we begin by meeting Antony the Hermit, an Egyptian Christian who lived during the 3rd century.  The service will also include the celebration of the sacrament of Communion. If you are able, I hope that you will join us!
ANNUAL MEETING
It is no secret that I love annual meetings! They provide wonderful opportunities to pause and reflect on the work that God has accomplished in and through our church family in the past year, and to plan for the year ahead.  That is why I am excited to let you know that this year's annual meeting is being held this Sunday following the service.
UKRAINE CRISIS APPEAL
The invasion of Ukraine has created a humanitarian crisis. This devastating conflict has already displaced hundreds of thousands of people. The most urgent needs are for food, water and shelter.
Many of you have reached out to me asking about what we can be doing to help. In an effort to respond quickly to the escalating situation, Presbyterian World Service & Development is receiving donations for Ukraine. As a member of ACT Alliance and Canadian Foodgrains Bank, we are well placed to provide urgently needed food and non-food support.
ACT Alliance members have already begun setting up refugee support points and sending relief supplies to Ukraine. Canadian Foodgrains Bank members are also planning a response with urgently needed food assistance.
If you would like to contribute to this important cause, you can do so by visiting the PWS&D website at https://presbyterian.ca/pwsd/2022/02/28/ukraine-crisis/ and click the "DONATE NOW" icon.
Blessings,
Rev. Brad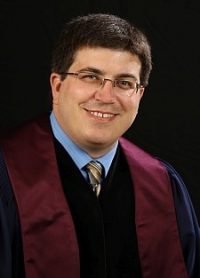 ---
February 15th
Good evening,
I want to provide a brief update on worship. Session met this evening and decided to resume gathering for worship this Sunday, February 20. As we gather once again, we will be very intentional about following public health guidelines. Masks will be worn at all times during the service and we will be very diligent about ensuring that we are practicing physical distancing, particularly when entering and leaving the sanctuary.  It is also important that you contact the church office either by phone or email to pre-register if you are planning on joining us. Doing so will enable us to properly prepare  for the service so that we can all worship safely.
I know that for many this is a welcomed change and that they are eager to return to worshiping together. However, I am also very aware that for some, being in a crowd is not something that they are comfortable with at this time. I would encourage all of us to remember that each person is in a unique situation. There are some within our church family who are immunocompromised, or who may be in regular contact with someone else who is. Those who are not comfortable returning to worship at this time have our full understanding and support. Each individual or family will have to assess their own situations and make decisions that they are comfortable with. Dr. Morrison has reminded us from the earliest stages of this pandemic to be patient and kind with one another. Those words are just as applicable now as they were then. As we continue to move throughout this pandemic, may God continue to bless us with courage, wisdom and kindness.
I look forward to seeing many of you on Sunday!
Rev. Brad
---
February 13th
Hi Everyone,
Here is the link to this week's worship video:
https://www.youtube.com/watch?v=dRFEg4MAmmY
Also, just a reminder that our church has entered a team in the Coldest Night of the Year fundraiser, walking for LifeHouse Transitional Housing here in Summerside. If you would like more information or would like to either donate or walk with us, please go to their website https://cnoy.org/location/summerside or contact Debbie Richard or the church office at (902) 436-2557.
Also, watch for an announcement this week about whether we will be returning to in-person worship this coming Sunday.
Blessings,
Rev. Brad
---
February 7, 2022
Good morning,
Here is the link to the worship video for today. Today's service focuses our attention on the amazing work that happens through Presbyterian World Service & Development. May the God of Abundance strengthen and encourage you through it.
https://www.youtube.com/watch?v=E94j4OuzptU
Blessings,
Rev. Brad
---
February 4, 2022
Hi Everyone,
I just wanted to take a few moments on this snowy day and give you a little update on where things are currently at.
I know that many of us are very eager to return to worshiping together in-person. However, for the next two Sundays (February 6 & 13) we will continue to worship online. Session met last evening and after a prayerful and thoughtful discussion, we felt that this was the best decision at this moment.  With the easing of some restrictions and children returning to school, Dr. Morrison has advised us that we will be seeing case numbers increase. We thought that it would be prudent to allow for a couple of weeks to see how these things unfold. We appreciate your continued support as we navigate these challenging times, trying to balance peoples' desire to resume to "normal", and our responsibility to ensure that our worship services continue to be safe places for those who are most vulnerable.
Consequently, we have also decided to move the date of our annual meeting. It is now scheduled for Sunday, March 6 following worship. Annual meetings provide an important opportunity for congregations to give thanks for the many ways that God has been at work in and through them in the past year, and to look forward with prayerful anticipation to the year ahead. Because of their importance, we want as many people as possible to feel comfortable attending.
Finally, I want to share with you a note I received from Al MacIntyre (chair of our Finance & Property Committee) regarding the 10K Top-Up initiative that took place at the end of last year:
"Hello everyone; Once again, the challenges of Covid 19 have altered many of our year end plans. As disappointing as it was necessary, we had to abruptly cancel our services on Dec. 23, Dec. 24 and Dec. 26 as the new Covid measures came into effect. One of the many activities that were occuring during that time was our '2021 Top Up' challenge, which was initiated to assist us with balancing our 2021 budget. In spite of the loss of the final three services of the year, we were still successful with our challenge. When the coloured Christmas tree bulbs were all added up, we had reached our goal of $10,000.00! A sincere thank-you to everyone who participated and we hope you enjoyed the slightly different event. In tital, the month of December brought us $26,430.00 in offerings for which we are very grateful. Even with such a strong finish for the year however, we didn't quite achieve a balanced budget for 2021. Overall, our operating costs exceeded our income by $10,086.94. Considering all the constraints which have been placed upon us over the last two years, we believe our church year was still successful, in that we continue to receive your unwavering support! Thank you once again, — F&P Committee"
As Al has highlighted, we have lots to be thankful for!
Again, thank you for your support and understanding. I look forward to (hopefully!) seeing you on February 20. Until then, you can look forward to upcoming weekly worship videos.
Blessings,
Rev Brad
---
January 30, 2022
Good morning,
I hope that everyone managed to stay safe and warm last night.
I want to thank each of you for the prayers and encouragement that you have shown Lacey and I over the past couple of weeks. Her mother is in stable condition in the hospital but no longer in the ICU. It was a blessing that we were able to be there with her family during those difficult days. We are home now and currently in isolation.
Here is a link to a worship video that I prepared for today.
https://www.youtube.com/watch?v=sH7y5mJfNw8
I look forward to seeing you soon!
Blessings,
Rev. Brad
---
January 22, 2022
Good evening everyone,
So this week has taken an unexpected turn. Lacey's mother is currently in critical condition in the ICU at the Moncton hospital after needing emergency surgery.  Lacey and I have traveled over to NB to be with her family during this difficult time.
In light of this, this week I am sharing another worship video from our archives. I trust that God will speak to us through it today, even though it was prepared about a year ago.  The video can be found here   .
https://www.youtube.com/watch?v=iqIGXofFCBw
Lacey and I appreciate your continued prayers and support during these challenging days. Upon returning to the Island, we will be self-isolating but we are looking forward to seeing you soon.
Stay warm and stay safe!
Blessings,
Rev Brad
---
January 16, 2022
Good morning everyone,
Our son William was identified as a close contact to someone who tested positive for covid meaning that he is now required to isolate for seven days. Because he isn't able to isolate alone, now the whole family is in isolation. As a result I haven't been able to get into the church to prepare a new worship video.  So for this morning's worship I am sharing with you a video from this time last year.
https://www.youtube.com/watch?v=pJjMr7a3Wo0
Thanks for your understanding.
Rev. Brad
---
January 2 2022
Hi Everyone,
I just wanted to send a quick reminder that due to the increased number of active Covid cases and the new public health restrictions, we will not be gathering for worship for the next little while. If you are looking for an online service to participate in, I encourage you to check out the Kirk of St. James' YouTube channel. It can be found here
https://www.youtube.com/channel/UCSIrtLdLn44sbFVD5dfeSRw/featured
I hope you all have a happy and safe New Year!
Blessings,
Rev. Brad
---
December 23 
Hi Everyone,
As you may have heard, due to the increasing number of active covid cases here on the Island, the public health office has changed the guidelines limiting the number of people who can gather for worship and limiting singing to soloists only. In light of this recent development, the session of SPC has made the decision to cancel all services until further notice. This decision includes the service that was planned for this evening.
While this is not what any of us wanted, we feel that it is an essential step in helping to slow the spread of covid in our communities and keep people safe.
I wish each of you a Merry Christmas and look forward to seeing you in the new year.
Blessings,
Rev. Brad
---
December 19
Hi everyone,
I just wanted to touch base and let you know, in case you hadn't heard, that Public Health guidelines have changed due to the rising number of Covid cases here on the Island. This means that tomorrow in worship (and for the foreseeable future) we will once again be wearing masks throughout the entire worship service and being very conscious of our physical distancing guidelines.  It is my understanding that those participating in leading worship are exempt from wearing masks when speaking or playing an instrument and that the choir may remove their masks when leading our singing if they are able to physically distance.
I had also planned to hold a little pageant during the service tomorrow which would have involved volunteers moving around the sanctuary to act out the Christmas story. Given the rise of cases, I no longer feel that holding a pageant is a safe idea. While it would have been lots of fun, it is best to do all we can to keep each other safe. Maybe (hopefully!) next year!
I know this is not the news that any of us wanted to receive right now, however whatever we can do to protect each other and keep our community safe is well worth it.  In moments like this I am reminded that Jesus once told someone that true worship happens in one's spirit (John 4:24). Therefore our ability to worship must not be contingent upon whether we can sing or not or whether we can gather together to worship in-person or at home through technology. It may be enhanced by these things, but is never dependent upon them because worship is something that begins primarily in our hearts. What a worthwhile reminder!
My prayer is that in the face of these changes and challenges, that this season we will continue to look for reasons to be thankful and that we will choose to be "merry and bright".
May God's grace be upon each of us!
Rev. Brad
---
November 2021
Last week Ellavine asked, "Is it bedtime?" I responded, "We haven't even had supper yet!" After a moment of hesitation she asked, "Then why is it so dark?"
It seems like during these winters months we spend so much more of our time in the dark.  How appropriate that it is in the midst of these short days and long dark nights, that we gather with our friends and families to celebrate the one whom the hymn-writer referred to as "Love's Pure Light".
As our church family actively waits and prepares to celebrate the birth of our Lord, several activities are being planned that are intended to give us the opportunity to pause and reflect on the good news that his birth brings.  It is my hope that as many of you as are able will come out and take advantage of all that this special season has to offer.
---
Advent Services: Sunday mornings – November 28th, December 5th, 12th, & 19th
(10:30 am)
 This year we will be spending Advent with Ebenezer.  That's right! During the first three weeks of the season, we will be using Charles Dickens' famous story, "A Christmas Carol", to help illuminate some of the themes of Advent. Then on the final week we will focus on Mary's role in the Christmas story.
 During each service we will be drawing attention to the important work that is done through our church's relief and development agency called "Presbyterian World Service & Development". 
 I'm pleased that our Sunday morning children's ministry is up and running!  During the services children will have the opportunity to gather and reflect upon the Advent theme for that week – hope, peace, joy & love.
---
 Cookies & Christmas:  Saturday, December 4th (10-12 pm)
 It's back! One of my favourite events of the season! Join us for a time of fun and fellowship and cookies! This event is for young and old alike and will give each of us a chance to spend some time thinking about the true meaning of the Christmas season!  Did I mention that there will be cookies?
---
 White Gift Sunday: Sunday, December 5th
 Gifts wrapped in either white paper or a bag can be brought in any time leading up to this service. They will be distributed to those in the community who need a little extra help this time of year.
---
 The Easiest Bake Sale in the World:  Sunday, December 5th
 On Sunday Dec. 5, folks are asked to bring their baked goods to church with them, packaged. Everything will be placed on tables in the Fellowship Hall. After service, people are invited to put on their mask and shop in a socially distanced manner. Nothing will be priced. Everything is by donation, money and cheques will be put into a jar, change can be made if necessary. If there is anything spectacular that we think there might be some arm wrestling over, we might pull it out for a quick auction. All proceeds from the sale will be towards Presbyterians Sharing and PWS&D.
---
 The Enchanted Forest:  Friday, December 10th & Saturday, December 11th
 Members of our congregation, and their close friends and relatives are invited to drop in and spend some time in the forest, have a Christmassy snack, and enjoy some Christmas atmosphere. Watch your upcoming bulletins for more information!
---
 Christmas Eve Services:   
 Thursday, December 23rd (7 pm)
 Friday, December 24th: Early service (5 pm) & Later service (7 pm)
 Gathering together on Christmas Eve for worship is an important part of many families' tradition. To ensure that we can worship safely and adhere to public health guidelines, this year we are holding three services in the hope that everyone who would like to attend may.
 There will be a pre-Christmas Eve service on the evening of the 23rd. This will be the same as a traditional Christmas Eve service except one night earlier. Then on the 24th we will be gathering for both an early service at 5 pm (giving us more time to sanitize between services) and a later service at 7 pm.
 The early service will be approximately half an hour and will be designed for families with young children. As we worship in awe and wonder at the newborn baby, children are encouraged to bring with them their excitement and enthusiasm as these are essential to the way in which children worship. 
 At our later service, through scripture readings and carol singing, we will be given the chance to reflect on how the well-known story of Jesus's birth can continue to be a source of both comfort and joy for us.    
---
An important reminder – if you are planning on attending any of these services or events, we ask that you contact the church office by the Tuesday prior to the service or event so that your name can be added to our registration list for each event.
---
As our church family prepares for the celebration of Christmas, the truth is that Ellavine's question, "Why is it so dark?", is relevant on more than one level. It is my prayer that even though the nights are long and many of us feel overwhelmed by challenges and struggles in the world around us, that the light of this season will cheer our spirits and strengthen us in the knowledge that the "true light that gives light to everyone" was – and is – coming into the world! (John 1:9)
Blessings,
Rev. Bradford Blaikie