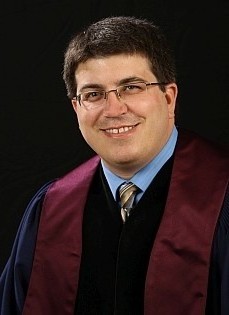 Hello to all of the members and friends of Summerside Presbyterian Church:
Hi Everyone,
Welcome to December 21, 2020… officially the shortest day of the year!  Today we will see the least amount of daylight before night falls. This also means that subsequently this evening will be the longest night of the year – the maximum amount of time spent in darkness.  As a way of acknowledging this prolonged darkness, many churches have traditionally chosen this evening (the longest night) to hold a "Blue Christmas" service, giving those who are struggling with loss during this time of year an opportunity to spend time in quiet reflection. While hosting such a service hasn't been a part of our congregational tradition, each year I encourage those who are interested to join with our neighbours at Trinity United Church for their service.
However this year I felt the need to acknowledge the longest night.  I have done so by preparing a little video for our church family.  The recent "circuit breaker" restrictions meant that I wasn't able to involve all those who I had intended to, however I hope that watching it will bring a smile to your face and perhaps even shine a little "light" in the darkness of the day.
Click the link to find the video:
https://www.youtube.com/watch?v=omEXPEoUROE
I hope that each of you are well and I look forward to seeing many of you soon.
Blessings,
Rev. Brad