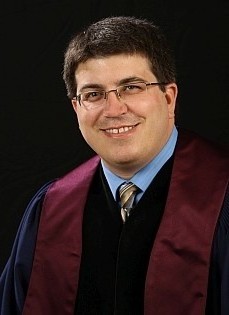 Good Morning Everyone,
As I am sure most of you have heard, yesterday it was announced that the current Public Health guidelines are being revised due to the Covid outbreak in the Charlottetown area.
Effective Friday masks will be required to be worn inside public places at all times.  This means that for the foreseeable future we will be wearing masks during worship.
In addition to this, the decision has been made to postpone the Fall Picnic that was being planned for this Sunday until a later date. It was our hope that the picnic would provide our church family with a joyful opportunity to reconnect with one another. It doesn't appear that holding it in this current situation would achieve that goal. It is best to wait until we can celebrate together safely.
I know that this news is disappointing; I share in those feelings. However, I take comfort in knowing that these decisions are being made in effort to help prevent the spread of this virus and to keep us (and our children) safe. Even in my disappointment that is something I can get behind and support!
I hope to see as many of you as are able to join us in worship on Sunday.
Blessings,
Rev. Brad
---
September 2021
 Members & Friends of Summerside Presbyterian Church:
 Our church proclaims that "We have been made for joy: joy in knowing, loving and serving God, joy in knowing, loving and serving one another, joy in the wonder of all God's works."  (A Catechism for Today, Question 1)
 I know that I am not alone when I admit that I like the sound of that!  After a year and a half of living through a pandemic, with all of its stress and challenges, I think we could all use some joy! So, this Fall at SPC we will have plenty of opportunities to be reminded of and to celebrate all that we have to be joyful about. 
 Perhaps the first thing that should spark joy within us is that we will be able to continue to meet in-person for weekly worship services.  While the guidelines for attending indoor gatherings have varied depending on Public Health's assessment of risk, the current policy is that mask are recommended, but no longer required to be worn during worship services. In addition to this recent change, registration is now happening upon arrival, meaning that if you would like to attend worship it is no longer necessary to call ahead to register. In an effort to continue to worship safely however, we will be continuing the practice of physical distancing. While we know that these guidelines are subject to change depending on the situation, the current relaxing of some of the requirements is a welcome step back towards "normal".   We hope that the guidelines, as they currently are, will make the transition back to worshiping in-person easier for those who have not felt comfortable to rejoin us up to this point.
 For those unable to be with us on Sunday mornings, we have recently invested in new equipment to aid in our online ministry. It is our plan that our online services will be resuming in the near future.    
 In addition to our weekly worship services, on the other side of this letter I have included some dates of important upcoming events.  
---
 Sunday, September 12th – MEGA- Mission Project: Keeping Cats Homed
 The great thinker Albert Schweitzer once suggested that "There are two means of refuge from the miseries of life: music and cats."  He may not have been far off.  A well-loved pet is a source of both comfort and joy to their owner.  
 This year our children's ministry will begin with a short-term, community-based mission project. Children will be helping to raise awareness and support for Keeping Cats Homed. This local organization of volunteers rescue kittens and young cats, caring for them until they find their forever homes. Through community engagement our children will be living out the Gospel message of God's care for "all creatures great and small".  
 The project will begin on September 12th and will wrap up on October 10th at our Thanksgiving & Anniversary Service.  Children do not need to be registered, just show up with a willingness to learn and serve!
---
 Sunday, September 19th – Fall Picnic
 Easily one of my favourite events of the year, the Fall picnic is being planned for this year!  After worship on this day, everyone is encouraged to stay for food, fun and games (nothing elicits joy like bouncy castles!)  Working within Public Health's guidelines, we will be serving barbecued hotdogs and enjoying our first fellowship event in almost two years.  We hope to see as many of our church family as possible for this time of re-connecting with friends!
---
 Sunday, October 3rd – World Communion Sunday
 If there is one thing that we have been reminded of throughout the pandemic, it is that Christians are connected and united together by something deeper than just gathering together in the same physical space.  We are united by God's Spirit at work in each one of us. On the first Sunday of October, we will join with Christians around the world in the celebration of the Sacrament of Communion.
---
 Sunday, October 10th – Thanksgiving Sunday & Anniversary Celebration
 Thanksgiving Sunday is always a special time at SPC – even more so this year as we will be celebrating the 10-year anniversary of our church building!  It is just one of the many things we have to be thankful for!  Please plan to join us on this Sunday for a very joyful celebration of all that God has done, and continues to do, among us!
 As an act of giving thanks, remember to bring a non-perishable food item to share with our local food bank.
---
 Psalm 30 assures us that "Tears may flow in the night, but joy comes in the morning." After months of pandemic-living, it is my hope that through the life and ministry of Summerside Presbyterian, each one of us might experience the joy that comes from "knowing, loving and serving God" and "knowing, loving and serving one another".
Rev. Bradford Blaikie