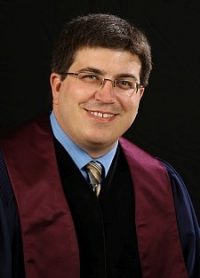 Rev. Bradford Blaikie is originally from New Brunswick. Rev. Brad and his wife Lacey joined our church family in 2012.  They have two young children, Ellavine and William, and are currently enjoying all of the joys and challenges that come with parenthood.
When not doing something church related, Brad can usually be found dancing Ellavine around his living room or down in his basement keeping the dust off of his collection of guitars.  In addition to spending time with his family, he enjoys outdoor activities like hiking, canoeing and catching the occasional fish.
Before entering the ministry, Brad attended St. Thomas University where he graduated with an Honours degree in History.  After which he attended the University of Toronto, graduating in 2009 from Knox College with a Master of Divinity (M.Div.).
While Brad enjoys many aspects of ministry, his favourite is helping people to recognize where and how God is at work in their lives.
Contact: Rev. Brad Blaikie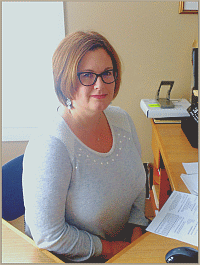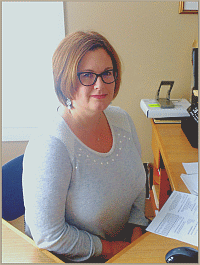 Cheri MacKenzie
Church Administrator
Office Hours: Tuesday, Thursday and Friday  8:30 am – 12:30 pm
Contact Cheri at the Church Office