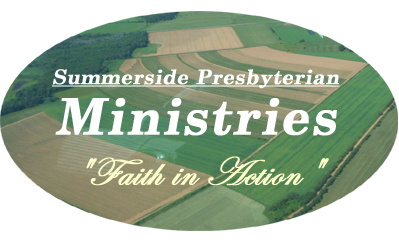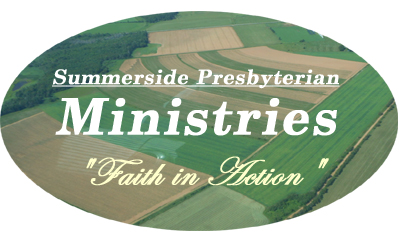 Our Mission is to know, love and serve God wherever we are and to inspire others to do the same by our thoughts, words and deeds.
Our Vision is to be a church responding to human hurts and hopes within its walls and beyond.
To live out our Mission and our Vision we have established Ministries in which members of our congregation participate. We believe that every Christian has been gifted and called by God to serve Him and others. One of the goals of Session is to encourage congregational ownership of and participation in our church ministries. The more congregational members we have participating in ministries the stronger the sense of community will be within our congregation and the stronger our witness will be in the community and globally.
 Ministry Teams
Christian Development – Rev. Brad Blaikie

Our Team focus is to:
-provide Christian education for the church family
-provide ongoing support and training to volunteer teachers and leaders
-arrange for nursery care during Sunday worship services
Sunday School –  Linda Celliers
-ensuring that educational programs are available for children and youth
-ensuring that the coordinator is made aware of requirements for supplies
-working with the coordinator to plan presentations for Christmas and end of the year
Youth Ministry – Debbie Richard
– planning programs for faith development, outreach, fellowship, and integration into church life for youth
Adult Bible Study – Rev. Brad Blaikie
-planning and presenting Bible Studies for adults
Top of Page

Fellowship Ministry – Sue Perry/ Nancy MacDougall
Our Team Focus is to:
-plan fellowship activities for the church family
Family Fellowship – Sue Perry/ Nancy MacDougall/Marilyn Waugh/Roxanne Campbell
-planning intergenerational fellowship activities for the church family
Ladies' Breakfast – Marilyn Waugh
-organizing breakfast get-togethers for the purpose of promoting fellowship among the ladies of the congregation
Receptions – Circle of JOY -Eileen Targett
-providing refreshments and a time of fellowship for receptions (e.g. after funerals, anniversaries)
Book Club – Cheri MacKenzie
-providing opportunity for community building through discussion of  books that are read by the group
Top of Page

Mission and Outreach Ministry – Ken Targett / Sue Perry
Our Team Focus is to:
-support missions within our congregation, the community and globally educate the congregation in missions through worship and the sharing of resources
-arrange a specific mission project each year
-provide opportunities for outreach in the community
Our Senior's Outreach Worship – Rev. Brad Blaikie/Doris Warren/Nancy Harvey
-conducting worship at Andrews Lodge, Summerset Manor and Wedgewood Manor on a rotation with other Christian Council churches
KD Lunch Team – Debbie Richard
-organizing weekly KD Lunches for youth from Three Oaks Senior High School
Habitat for Humanity  – Stephen Hurst
-recruiting members and financial support for Habitat builds or projects
Mission Education – Circle of JOY – Vera Hoeg
-keeping the congregation informed of mission information and projects  e.g. Presbyterians Sharing, food drives, Evangel Hall needs, Y's Kids Equipped to Learn, pneumonia vests etc.
Top of Page

Pastoral Care Ministry—Betty Robertson

Our Purpose is to reach out in God's love on behalf of our church to those in need in our congregation
Our Team Focus is to:
-assist the minister and elders in providing spiritual, physical, and emotional support to shut-ins, seniors, those suffering from long-term or short-term illness, those experiencing grief or pain, and those in transition  e.g. moving, new baby, job change etc.
Card Ministry – Elizabeth Walker
-sending cards on first anniversary of Baptisms and deaths, for special birthdays, sympathy and congratulations
Mailing Ministry – Cheri MacKenzie
-mailout is sent to families whose children are baptized at our church.
Home and Tele-Care Ministry – Nancy Harvey
-visiting or calling shut-ins and/or seniors
Members: John & Nita Ellis, Frank Harvey, Elizabeth Walker, Mary Wilcox, Rachael Waugh, Ina MacLennan and Ella Simmons
Hospital Ministry – Betty Robertson/Doris Warren/Eileen Targett/Mary Wilcox
-pastoral visiting in the hospital
Meal Ministry – Eileen Targett
-arranging for preparation and delivery of meals when requested
Prayer Ministry – Nancy Harvey/Laura Paynter/Eileen Targett/Mary Wilcox
-praying for the needs of our congregation and others
Top of Page

Worship Ministry—Rev. Brad Blaikie
Our Team Focus is to:
-create an environment in which people feel welcome and interested in worshipping with us
-provide a lectionary- based, worshipful service which includes lay readers, youth participation, and special services ( The content of the worship is under the care of the minister.)
-enhance and provide a variety of music styles which address the needs of our congregation (Music is under the care of our Music Director.)
Our Worship Service Team is responsible for:
-planning that pertains to the Sunday morning worship services and special services, e.g. scheduling lay readers, youth participation
Music Ministry -Pamela Campbell/Sharon Montgomery/Doris Warren McEvoy
-planning a variety of music to meet the needs of our congregation
Welcome Ministry – Frank Harvey/Nancy Harvey
-coordinating the scheduling of greeters and ushers, in consultation with the offering chairperson, and for notifying the greeters/ushers one or two weeks prior to their scheduled duty
Decorating Team -Eileen Targett/Linda Celliers/Sharon Montgomery/Nancy Harvey
-overseeing the decorating of the sanctuary and entrance according to the church seasons.
Technology Team -Bruce Montgomery/Abbey Corish/Carly MacKenzie/Cheri MacKenzie/Jacqueline Reeves/Gabrielle Gallant and Jill Clark-operating the sound system and providing tech support for worship services and other events held at the church
Top of Page
If you would be interested in sharing your gifts by participating in one of the existing Ministries or if you have a passion to begin a new ministry please contact a member of the Ministries Support Team. If a new ministry or team is to be established the Support Team will present the idea to Session for approval.
Return to Home Page