Our mission is to know, love and serve God
wherever we are and to inspire others to do the same
by our thoughts, words and deeds.
SPC is a community of faith that gathers each Sunday morning at 10:30 am to worship and sing God's praises.
If you would like more information about SPC, its people and programs, please feel free to contact us either through this webpage (Click Here) or by calling the church office anytime Tuesday – Friday, 9 am-12 noon.
We can be found at 130 Victoria Road in the heart of beautiful Summerside, PEI, Canada.
May God's blessings be upon you.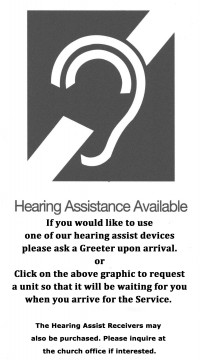 Summerside Presbyterian Church
130 Victoria Road
Summerside, PE
C1N  2G5
Phone: 902-436-2557
Facsimile: (902) 436-0811
Email: spchurch@pei.aibn.com
Summer Office Hours  (July 1 – August 31) are Tuesday and Thursday – 9 am-12 noon
The SPC Communication Team invites you to submit comments/suggestions regarding this website (Click Here) or news/announcements for the Sunday bulletin, website and Facebook (Click Here)