I
f

you, or someone you know, is interested in joining the church, please speak to me or email Rev. Brad 
---
Fundscrip, our gift card orders, continues and is a great fundraiser for us. If you are interested in ordering gift cards to buy as gifts or to buy groceries or other items you need, that in turn give back a percentage to our congregation (win/win) please speak with Cheri in the office or Marilyn Bigger.
---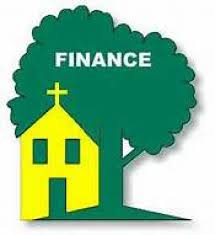 Hello, everyone; As we continue to face the challenges Covid 19 has presented, we remain thankful for your loyal support. While our total offerings actually saw a remarkable increase of $943.25 for the period ending Nov.30th. 2020, our closure and other restrictions limited our other fundraising activities for the year. The other bright spot was our Fundscrip program which remained consistent with last year and has earned us $1163.90 for the same period. Unfortunately without our other activities, total fundraising has fallen by $4,750.67  Over the course of the year however, our operating expenses have also been reduced in the amount of $12,766.15 year to date. This has left us with an overall budget shortfall of $6,006.30  December has traditionally been our strongest month of financial support throughout the year and we are hopeful we can continue that tradition, even as we face a new round of restrictions on our ability to worship together. We wish everyone a Merry Christmas and pray 2021 is kinder to us all.   Sincerely, your finance committee.
---
---
Hello to all the members and friends of our SPC family:
Those who have been attending our Advent book study on Amy-Jill Levine's "Light of the World: A Beginners Guide to Advent" will know that each week there is a suggested spiritual practice for participants to engage in at home. While this week's suggested spiritual practice was written with those taking part in the study in mind, it is also good advice for all of us.  Keeping that in mind, I encourage each of you, whether you have been involved in the book study or not, to set aside some time this week to engage in the following spiritual practice.
This week's spiritual practice is: PRAISE
We see in Mary's song that Luke's gospel is, as Levine describes it, "a gospel of trust" and "a gospel of thanks" (77). Both Zechariah and Mary exuberantly express their trust and thanks for being chosen to be part of God's plan. They praise God when the miraculous happens, but we also know that they were people who expressed thanks to God in their everyday lives. Zechariah's burnt offering in the temple and Mary's deep knowledge of scripture in her song signal to us that these are people for whom praise is familiar.
This week's spiritual practice is praise. The way that each of us glorifies God is different because we are all uniquely made. What ways do you praise God in your daily life?
This week choose one way that feels right to you to intentionally praise God for what God has done in the past and/or the present. Here are a few ideas that might help:
Use Zechariah or Mary's song as a model to write your own song of praise. Remember that their songs of praise are both personal and collective. What has God done for your community?
Write out as many names for God as you can. Use the Bible as a reference to help expand your list. What do we learn about God from the different names? Which of these names resonates in your life right now? Use this name to pray or to make art out of it.
Words of blessing appear over five hundred times in the Bible. Elizabeth's exultation is the first time it appears in Luke's Gospel. Today, people often use the word "blessed" very casually. Spend time pondering Elizabeth's proclamation this week. Invite God to show you or teach you something about blessing this week. How are you blessed? How is your community blessed?
Blessings,
Rev. Brad